Race day is the opportunity for you to bring all of your training and hard work over the weeks and months to perform at your best. The Ultimate Race Week Plan, will help you to avoid common mistakes, that can end up destroying your race day performance. Simple mistakes, like training too hard or not enough, or not knowing how to warm-up correctly that can be avoided when you know what to do. When you don't, they can be incredibly frustrating.
You will learn tried, tested and proven processes, from the world's best sports scientists and trainers, on what needs to be done in the week leading up to race day for Ultimate Performance on the day.
Understand why the taper is so important, what to do, when and how.
Learn how to plan your workouts day by day, leading up to race day.
Know what to do the day before, so that you are fresh and ready to race.
How to warm up and prime your energy systems.
How and when to fuel for your best performance.
Know what you need to do after the race to recover, and be ready race again.
This course can be completed in an hour. Is full of videos and easy to follow guides. It is suitable for anyone that will be racing on the ergo or at a regatta and wants to know what they need to do to be prepared.
I personally use the Ultimate Race Week Plan for all of my major races, and with my athletes, with great success. I look forward to you enjoying the same level of knowledge and awareness, to take your racing to the next level.
Bill Chambers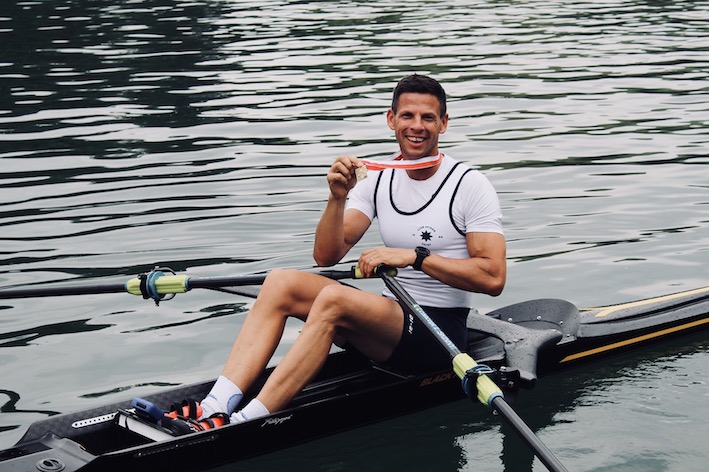 Hi, I'm Bill Chambers, and I'll be partnering with you on this course.
Over the last 20-years I have prepared my own training and the training programs for crews that have gone on to win multiple national and international Masters short course and head race regattas.
This course is a distillation of my experience to help you to understand WHAT the worlds fastest Masters Rowers do to prepare to go fast, and HOW they do it. 
My mission is to help you to GO FAST!